Happy New Year!!


Order online 10 times and get 1 order FREE! It's free to join. Sign in to start!
10 orders add up fast!
After 10 orders are placed, as long as you were logged in, you will earn a rewards balance! The rewards balance amount will be the average cost of your last 10 orders. So if the average cost of your last 10 orders was $30, we will give you a $30 reward balance to use on your next meal!
Redeem on Checkout
At checkout, log in and check the box "Apply my full $ reward". Keep in mind, your entire rewards balance can only be used on one order. Any remaining balance will be lost, so try and use it all!
*An order counting towards a Tasty Rewards credit will expire after 12 months from the date it was placed.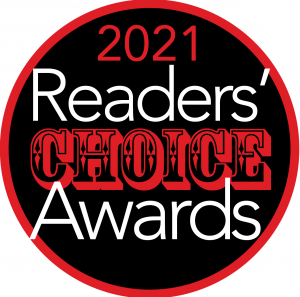 Congratulations again
May Dragon won the Favorite Chinese Restaurant for 2021 Addison Guide's 13th Annual Readers' Choice Awards. ​
---
---
​Menu items may contain or come into contact with wheat, eggs, dairy, nuts, soy, and sesame. If you have a food allergy or special dietary restrictions, please speak with a Manager before placing your order.
ALL DAY MENU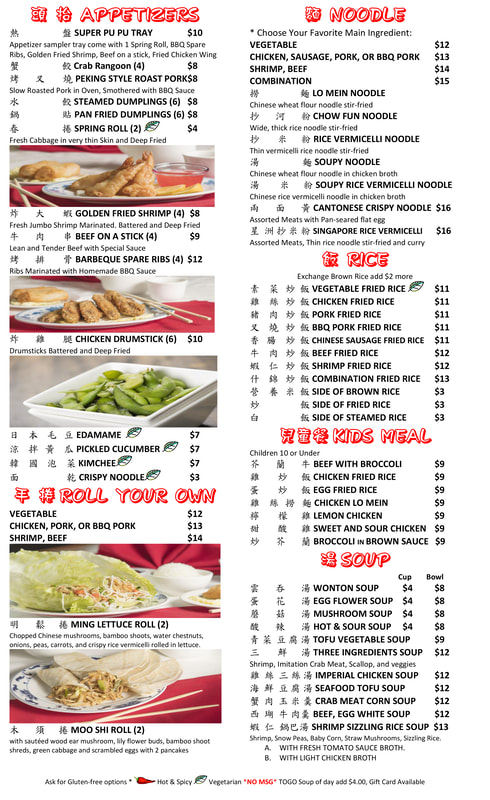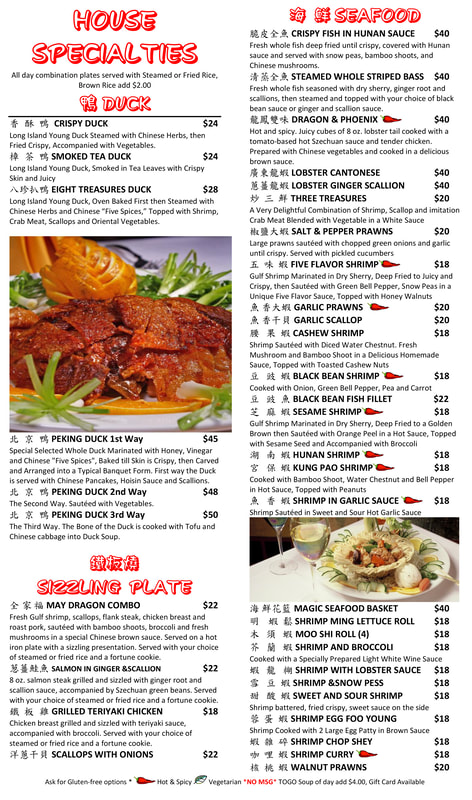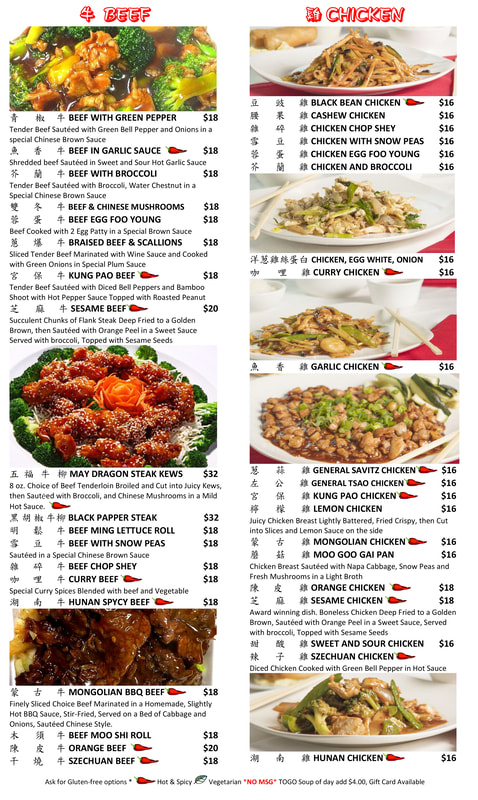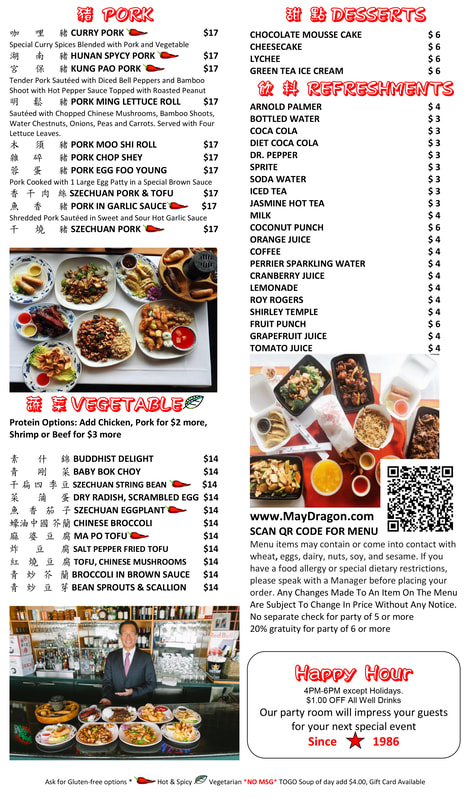 LUNCH MENU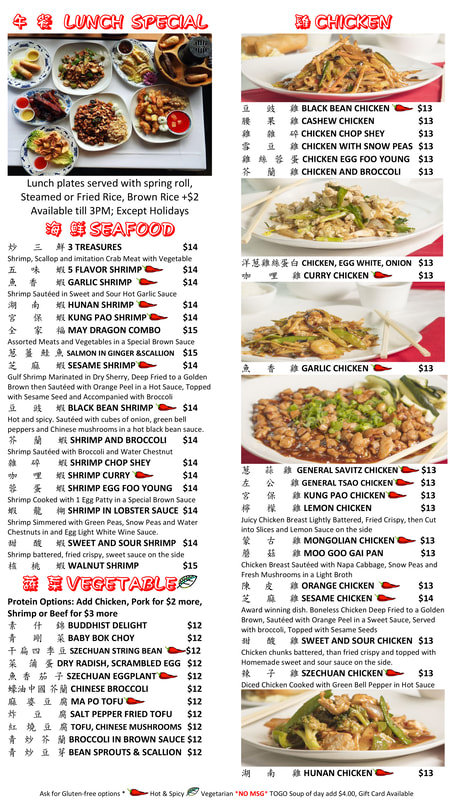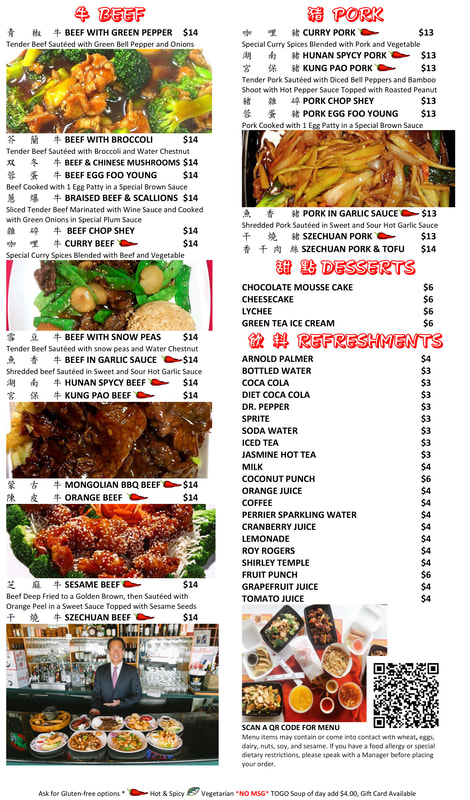 Catering or Delivery
For Catering or Delivery Call 972-392-9998 MAY DRAGON CATERING ENTREES4848 Belt Line Road Dallas TX 75254
Serves 8-10 People - Served with Steamed White or Fried Rice & Spring Roll
Choice of:
Shrimp $170.00
Beef $170.00
Pork $170.00
Chicken $170.00
★ CATERING MONGOLIAN BARBECUE BEEF
CATERING BEEF & GREEN PEPPER
★ CATERING SZECHUAN DISH
CATERING BROCCOLI
★ CATERING ORANGE DISH not Pork
CATERING MING LETTUCE DISH (4)
CATERING MOO SHI ROLL (4)
★ CATERING KUNG PAO
★ CATERING GARLIC SAUCE
★ CATERING BLACK BEAN
CATERING COMBINATIONS
Serves 8- 10 People - Served with steamed white or fried rice
Choice of main courses: Lo Mein, Orange Chicken, Beef with Broccoli, Sesame Chicken, Sweet & Sour Chicken, Shrimp with Vegetable Delight, Pork Hunan Style, Sliced Chicken with Snow Pea, Shrimp with Lobster Sauce, Kung Pao Chicken

Catering Combo #1 $170.00
Your choice of two main courses and spring rolls
Catering Combo #2 $200.00
Your choice of three main courses and spring rolls
Catering Combo #3 $290.00
Your choice of three main courses, and spring rolls, dumpling, & beef on the stick

CATERING RECOMMENDATIONS
CATERING SPRING ROLL (20) $ 40.00
Cheesecake $ 40.00
Chocolate Mousse Cake $ 40.00
20 oz. Bottle Water, Soft Drink, Iced Tea $ 2.50
Plates & Utensils (10) $ 10.00
★ Hot & Spicy No MSG Gift Certificates Available Cater Delivery fee $20.00
Copyright © 2021
May Dragon Chinese Restaurant
4848 Belt Line Road Dallas, TX 75254 Tel:
9723929998
Fax: 9724905023
Casual Upscale Chinese restaurant with today's flair and authentic Chinese Cooking.
Full-service Bar, Liquor, Beer, Wine and Sake.
We throw a great party. Ask about catering for your next event! Designed by Chi Chi Lin/May Dragon
eat@MayDragon.com